Vision
The vision of Green Pond Bible Chapel is to love God and love people.
Purpose
The purpose of Green Pond Bible Chapel is to glorify God by making and maturing disciples of Jesus Christ
Pastors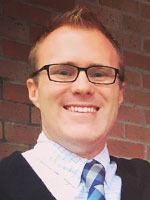 Senior Pastor
Ryan Boys
Pastor Ryan's passion in ministry is to see God change lives through the clear explanation of the Bible. His academic passion is understanding the Old and New Testaments in their original languages. His life verse is Ezra 7:10, "For Ezra had set his heart to study the Law of the LORD, and to do it and to teach his statutes and rules in Israel."
He earned his doctorate of ministry in Preaching the Literary Forms of the Bible from Gordon-Conwell Theological Seminary. He has a master's degree in Biblical Exegesis and Linguistics from Dallas Theological Seminary, focusing on Greek and Hebrew exegesis, discourse analysis, semantics, theories of grammar, and translation. He earned his bachelor of arts in Bible Exposition from the Master's College. One of the highlights of his time in college was to spend a semester studying in Israel. Ryan joined the GPBC family in August of 2011. He has been active in worldwide missions in St. Petersburg, Russia, New Zealand, and Mexico.
Ryan is a husband and father of four amazing children. He enjoys sports, reading, woodworking, music, and throwing a frisbee for his yellow lab. He blogs on the church and ministry at boysryan.wordpress.com.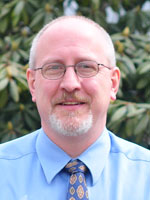 Executive Pastor
Andy Brown
Pastor Andy has been the Associate Pastor at Green Pond Bible Chapel since August of 2002. He has a B.S. in Outdoor Recreation from Southern Illinois University. He also has a M. Div and a Masters in Counseling and
Psychology from Trinity Evangelical Divinity School. He is a husband and father of one daughter.
Pastor Andy's experience includes 10 years of ministry with youth and counseling at Grace Bible Church in Elmhurst, IL as an Assistant Pastor. He was also a missionary in Kenya with Mission: Moving Mountains, where he served with his family for 8 years. This job included the position of Director of Member Care. Pastor Andy enjoys basketball and is also a football fan.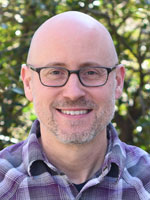 Campus Pastor – Highlands Campus
Mike Ruel
Mike Ruel is a bit of a rarity. He is now one of the Pastors at the church he started attending in 2000 with is family. During those years Mike has worn many hats, including but not limited to: bass player, kindergarten Sunday School teacher, youth leader, worship/technology director, Elder, Pastor of Discipleship and Worship and now the next challenge – Campus Pastor for Green Pond Bible Chapel's new campus, Highlands Bible Church, which we launched in the Spring of 2016, by God's grace. Mike has a B.S. in Management from William Paterson University and spent 15 yrs in Corporate America as a project manager in technology and publishing. He also received an M. Div. from the Southern Baptist Theological Seminary, with a concentration in Christian Ministry. Mike has been married to his college sweetheart, Melanie for over 20 years and has two amazing and not-so-little-anymore kids. When not doing any of the above you might catch Mike throwing freshly-chainsawed firewood in his trusty Toyota Tundra or fishing for bass. For more information on the Highlands Campus – check out the website.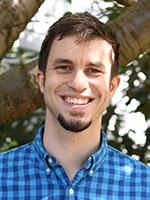 Pastor of Worship & Discipleship
Jesse Morgan
Jesse is thrilled to be able to do two of his most favorite things at GPBC: leading the body in the corporate worship of God in the face of Jesus Christ, and making and maturing disciples of Jesus for God's glory. Although he grew up in Audubon, NJ, he came to the GPBC family after finishing his MDiv at The Southern Baptist Theological Seminary in Louisville, KY. There he focused on biblical history, languages, and counseling, and was involved in the worship ministry at Auburndale Baptist Church. He earned his B.S. in Bible at Clarks Summit University (Baptist Bible College), where he also minored in music and met his wonderful wife Bethany. He also had the opportunity to study abroad at Jerusalem University College during his junior year. He enjoys writing new texts for old hymn tunes, reviving old hymns in fresh new ways, and using newer songs to bring the body together in unity to glory in the gospel. His other hobbies include keeping up with his two children, Silas and Shiloh, bouldering, soccer, volleyball, and painstakingly following Philadelphia sports.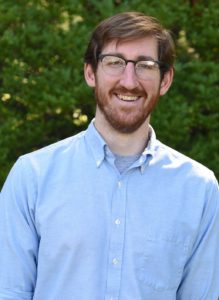 Associate Pastor
Josh Barlow
Josh Barlow is the Pastoral Intern and Youth Director at Green Pond Bible Chapel. His ministerial focus is to see youth come to a personal, saving trust in Jesus Christ. To that end, he has been attending Southern Baptist Theological Seminary since 2013 and hopes to graduate in 2018 with his Masters of Divinity with a focus in Family Life and Discipleship. Once graduated, Josh plans on continuing his work with the youth in hopes that many more come to faith in Christ and choose to trust him with their lives.
Josh has been married to his beautiful and loving wife Jamie since 2013, and they just welcomed their first child into the world; a son by the name of Asher James. Josh realizes that Asher (and James as well) is a classic seminary student name for their child… but it is adorable, God-centered, and Jamie voted for it. As a family they enjoy hiking, cooking (and then eating), discipling, board games, and movie watching. Personally Josh enjoys coffee, video games, reading, thick flannel, throwing objects, and cannons.
Elders
Green Pond Bible Chapel is led by elders (also known in Scripture as overseers and pastors). The pattern for church government in the New Testament shows that God desires spiritually qualified men to be responsible for shepherding, leading, and overseeing the church. This position is referred to by three different terms, most commonly translated as "elder," "pastor," and "overseer." The qualifications for this position are listed clearly in 1 Timothy 3:1-7 and Titus 1:5-9. We believe that this position is limited to men, as taught in 1 Timothy 2:12 as part of God's created design with no reference to value or ability.
At any given time some of our elders will be vocational pastors who are paid by the church and who have full time responsibilities. Vocational pastors do not possess any greater authority than our non-vocational elders.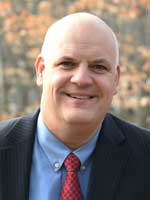 Lou Benfatti
Lou came to faith when he was 10 years old. He and his wife Jodi have four children: Cole, Drew, Danae, and Gavin. Lou currently serves in the children's ministry, coordinating the curriculum for the Sunday school classes, as well as coordinating the recreation ministry. He enjoys spending time with his family, drinking coffee, running, swimming, and cheering for Penn State and NY Jets.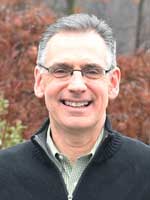 Rob Downs
Rob has been an active member of the Green Pond Bible Chapel for over 40 years. He accepted Christ as an early teen while watching a movie at church entitled "Thief In The Night." As a sophomore in high school Rob was convicted by the Holy Spirit to have a deeper walk with Christ. Since that time he has had the opportunity to serve in various ministries. Rob loves serving God at GPBC along with being a husband, father and grandfather.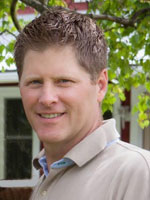 Dan Hric
Dan is married and has been an active member of Green Pond Bible Chapel for many years. Dan has served as a college and career leader where he taught and mentored young adults. Dan's spiritual gift is exhortation and his passion is to see all followers of Christ become mature in their faith. Dan's other passions are to counsel and disciple others. 2 Corinthians 13:11 "Dear brothers and sisters I close my letter with these last words: Be joyful grow to maturity encourage each other live in harmony and peace then the God of love and peace will be with you."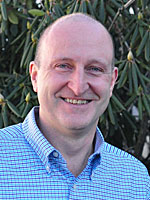 John Lisa
John is married with 5 children and has been attending GPBC since 1982. From the very start, John was involved in many ministries and Bible studies, being personally helped by many good men to grow in his faith. He has served as a College & Career leader, men's softball and boys basketball coach, deacon and elder. John's spiritual gifts are encouragement and exaltation, and his passion is mentoring young men to grow into healthy men of integrity, who tremble in reverent fear, living a life fully devoted to God. Worthy is the Lamb who was slain to receive glory and honor and all praise. His life verse is 2 Timothy 3:16-17 "All Scripture is breathed out by God and profitable for teaching, for reproof, for correction, and for training in righteousness, that the man of God may be complete, equipped for every good work."
Dennis Madison
Dennis and his wife Joy are the parents of one son named Samuel. They spent 7 years working in an orphanage in Ghana West Africa. They have been attending Green Pond Bible Chapel since they moved to New Jersey in 2008. Dennis is a Service Manager for General Electric in the Power Generation business. He enjoys studying and teaching God's word. One of his favourite verses is John 3:30 "He must increase, but I must decrease."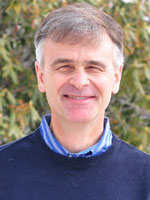 John Voigt
John lives in Rockaway, with his wife, Maryellen and their 4 children. He has been in the Financial Services industry for the last 30 years and continues to work in that field. John enjoys skiing, fishing and golf. John's spiritual journey kicked into high gear when he was 26 after being discipled by a full time Navigator Missionary. Since then, John has enjoyed participating in kingdom endeavors through his church and business ministry groups.
Tim Witten
Tim began attending Green Pond Bible Chapel in the little brown church in the village over 45 years ago. While he grew up in the church and felt much at home in the church environment, God truly became his Treasure much later on and the reality of a new heart and a new desire have made all the difference in why he now loves God and loves the Church. Tim and his wife Amanda have four young adult children; Luke, Mark, Sarah, and Michael. He loves reading some of the "old dead guys" as well as living breathing pastor/authors like John Piper. (Rumor has it that he sports an "I love John Piper" tattoo, but it's just a rumor) You'll find Tim most mornings emptying a coffee pot in the early hours enjoying quiet devotional reading, meditation and grabbing a few minutes to scan current events and post a bit on Facebook. He is an engineer by education and vocation and has been with his current employer for the past 27 years. He may not be as adventuresome as some of his peers, but he does love to engage with people and enjoys the blessings of family, church and various forms of fun.
Deacons
The elders are assisted, as in the New Testament model, by men and women qualified to serve a deacons. The qualifications for deacons are listed in 1 Timothy 3:8-13. The role of the deacons is to meet practical needs in the church to assist the pastors in leading the church.