Vision
The vision of Green Pond Bible Chapel is to love God and love people.
Purpose
The purpose of Green Pond Bible Chapel is to glorify God by making and maturing disciples of Jesus Christ.
Pastors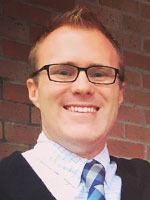 Senior Pastor
Ryan Boys
Pastor Ryan's passion in ministry is to see God change lives through the clear explanation of the Bible. His academic passion is understanding the Old and New Testaments in their original languages. His life verse is Ezra 7:10, "For Ezra had set his heart to study the Law of the LORD, and to do it and to teach his statutes and rules in Israel."
He earned his doctorate of ministry in Preaching the Literary Forms of the Bible from Gordon-Conwell Theological Seminary. He has a master's degree in Biblical Exegesis and Linguistics from Dallas Theological Seminary, focusing on Greek and Hebrew exegesis, discourse analysis, semantics, theories of grammar, and translation. He earned his bachelor of arts in Bible Exposition from the Master's College. One of the highlights of his time in college was to spend a semester studying in Israel. Ryan joined the GPBC family in August of 2011. He has been active in worldwide missions in St. Petersburg, Russia, New Zealand, and Mexico.
Ryan is a husband and father of four amazing children. He enjoys sports, reading, woodworking, music, and throwing a frisbee for his yellow lab. He blogs on the church and ministry here.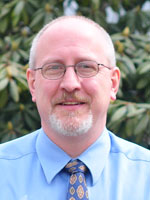 Executive Pastor
Andy Brown
Pastor Andy has served as a Pastor at Green Pond Bible Chapel since August of 2002. He has a B.S. in Outdoor Recreation from Southern Illinois University. He also has a M. Div and a Masters in Counseling and Psychology from Trinity Evangelical Divinity School. He is a husband and father of one daughter.
Pastor Andy's experience includes 10 years of ministry with youth and counseling at Grace Bible Church in Elmhurst, IL as an Assistant Pastor. He was also a missionary in Kenya with Mission: Moving Mountains, where he served with his family for 8 years as the Director of Member Care. Pastor Andy enjoys basketball and is also a football fan.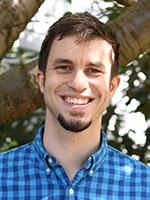 Pastor of Worship & Discipleship
Jesse Morgan
Jesse is thrilled to be able to do two of his most favorite things at GPBC: leading the body in the corporate worship of God in the face of Jesus Christ, and making and maturing disciples of Jesus for God's glory. Although he grew up in Audubon, NJ, he came to the GPBC family after finishing his MDiv at The Southern Baptist Theological Seminary in Louisville, KY. There he focused on biblical history, languages, and counseling, and was involved in the worship ministry at Auburndale Baptist Church. He earned his B.S. in Bible at Clarks Summit University (Baptist Bible College), where he also minored in music and met his wonderful wife Bethany. He also had the opportunity to study abroad at Jerusalem University College during his junior year. He enjoys writing new texts for old hymn tunes, reviving old hymns in fresh new ways, and using newer songs to bring the body together in unity to glory in the gospel. His other hobbies include keeping up with his three children, Silas, Shiloh, and Lucy, bouldering, soccer, volleyball, and painstakingly following Philadelphia sports. You can read his blog on worship and the Christian life here.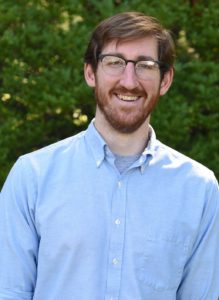 Associate Pastor
Josh Barlow
Josh Barlow is the Associate Pastor of Family and Youth at Green Pond Bible Chapel. His ministerial focus is to see youth come to a personal, saving trust in Jesus Christ and equip families to disciple their children. To that end, he graduated from Southern Baptist Theological Seminary in 2018 with his Masters of Divinity with a focus in Family Life and Discipleship. Since then Josh has continued his work with the youth in hopes that many more come to faith in Christ and choose to trust him with their lives.
Josh has been married to his beautiful and loving wife Jamie since 2013. They have two energetic and fun boys, Asher and Owen. Although young, both boys keep Josh and Jamie on their toes and manage to make everyday unboring.. As a family they enjoy hiking, cooking (and then eating), discipling, board games, and movie watching. Personally Josh enjoys coffee, video games, reading, thick flannel, throwing objects, and cannons. You can read his blog on family ministry and the Christian life here.
Elders
Green Pond Bible Chapel is led by elders (also known in Scripture as overseers and pastors). The pattern for church government in the New Testament shows that God desires spiritually qualified men to be responsible for shepherding, leading, and overseeing the church. This position is referred to by three different terms, most commonly translated as "elder," "pastor," and "overseer." The qualifications for this position are listed clearly in 1 Timothy 3:1-7 and Titus 1:5-9. We believe that this position is limited to men, as taught in 1 Timothy 2:12 as part of God's created design with no reference to value or ability.
At any given time some of our elders will be vocational pastors who are paid by the church and who have full time responsibilities. Vocational pastors do not possess any greater authority than our non-vocational elders.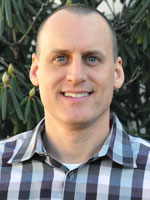 Engle Oostdyk (Chairman)
Engle and his wife are the parents of five children. He has been attending Green Pond Bible Chapel his entire life, and is a co-owner and General Manager of Royal Buick GMC located on Route 23 in Sussex. Engle's ministry passion is the equipping of the saints for the ministry of the gospel. He enjoys teaching and counseling from the truth of God's word, and is a certified ACBC Biblical Counselor.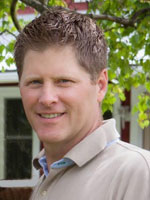 Dan Hric
Dan is married and has been an active member of Green Pond Bible Chapel for many years. Dan has served as a college and career leader where he taught and mentored young adults. Dan's spiritual gift is exhortation and his passion is to see all followers of Christ become mature in their faith. Dan's other passions are to counsel and disciple others. 2 Corinthians 13:11 "Dear brothers and sisters I close my letter with these last words: Be joyful grow to maturity encourage each other live in harmony and peace then the God of love and peace will be with you."

Marc Fenners
Marc is married and has been an active member of Green Pond Bible Chapel for many years. He has worked as a carpenter/tradesman since high school. Marc enjoys hunting, fishing, camping, hiking, cool weather, taco's and worshipping and fellowshipping with his brothers and sisters in Christ. His favorite verse is Galatians 2:20 "I have been crucified with Christ. It is no longer I who live, but Christ who lives in me. And the life I now live in the flesh I live by faith in the Son of God, who loved me and gave himself for me".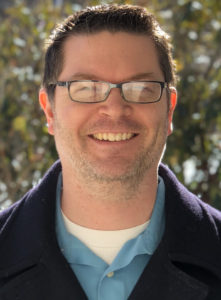 Kevin Blanchard
Kevin came to faith in his late 20's and was mentored for several years by a dear brother in the Lord who helped motivate him to serve in various forms of ministry. Before becoming an elder, Kevin served as a pastoral intern at GPBC. He currently serves on the worship team and also performs the role of Deacon of Benevolence. Kevin currently attends The Southern Baptist Theological Seminary and Lord willing will graduate in 2019 with a Masters of Divinity.   He and his wife Veronica have been married since 2008 and three children: Bethany, Josiah, and Caleb. They serve together in the children's ministry and in various other capacities. He can often be found in Paterson where he serves in a parachurch organization that shares the gospel, provides food, assists in drug addiction recovery, and helps the homeless.

TJ Walsh
TJ has been attending Green Pond Bible Chapel for most of his life and has been a member since 2009. He is a seminary graduate and holds his M. Div. in Pastoral Studies. He works at Solid Rock Day Camp where he is able to use his seminary degree and business background to share the gospel in a camp setting. He has a passion for discipleship and has served in various ministries and currently serves as the Deacon of Finance. His ministry verse is Colossians 1:28-29: "Him we proclaim, warning everyone and teaching everyone with all wisdom, that we may present everyone mature in Christ. For this I toil, struggling with all his energy that he powerfully works within me."
Dennis Madison
Dennis and his wife Joy are the parents of one son named Samuel. They spent 7 years working in an orphanage in Ghana West Africa. They have been attending Green Pond Bible Chapel since they moved to New Jersey in 2008. Dennis has recently retired from being Service Manager for General Electric in the Power Generation business. He enjoys studying and teaching God's word, especially at the men's Bible Study on Wednesday mornings. One of his favorite verses is John 3:30 "He must increase, but I must decrease."
Pat Walsh
Pat came to a saving faith in the Gospel of Jesus Christ in 2001 and has been a member of GPBC since 2005. He is happily married and blessed with one daughter. He has served the body in many areas including youth ministry, outreach, graphic & web design, and currently serves as a care group leader and worship leader. He desires to help others know and love God in their daily lives. He enjoys spending time with his family & friends, warm summer days, cheering on the Yankees, playing guitar, riding his motorcycle and rejoicing in God's Amazing Grace. One of his favorite passages is Colossians 2:13-15: "And you, who were dead in your trespasses and the uncircumcision of your flesh, God made alive together with him, having forgiven us all our trespasses, by canceling the record of debt that stood against us with its legal demands. This he set aside, nailing it to the cross. He disarmed the rulers and authorities and put them to open shame, by triumphing over them in him." This wonderful truth is conveyed joyously in his favorite song verse from "It Is Well": "My sin, oh, the bliss of this glorious thought, My sin, not in part but the whole, Is nailed to the cross, and I bear it no more, Praise the Lord, praise the Lord, o my soul"
Deacons
The elders are assisted, as in the New Testament model, by men and women qualified to serve a deacons. The qualifications for deacons are listed in 1 Timothy 3:8-13. The role of the deacons is to meet practical needs in the church to assist the pastors in leading the church.